In the wake of yet another senseless and unforgivable school shooting at Umpqua Community College, I continue to wonder why in God's name this keeps happening. In this excellent post on The Gloucester Clam, Jim Dowd presents a very excellent analysis: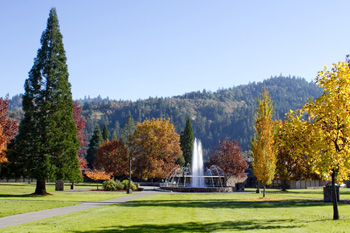 The shootings are not senseless
Every time there is a mass shooting (which on average is every
sixty four days
) one of the key words we hear describing the tragedy is "senseless." This would suggest the action was without meaning or purpose.
I hate to tell you this, but nothing could be further from the case.
The most recent attacker, Christopher Harper-Mercer, follows the strict pattern of highly-aggrieved men trapped in a cultural paradox from which they cannot escape. His and the other attacks like it, congruent down to sporting military-style clothing, are an attempt to call "society" to task for leaving them behind. To these men, who perceive they are not receiving the level of respect to which they feel deeply entitled, it's nothing less than a revolution. When you read their posts online they discuss previous attackers like the Dylan Klebold of the Columbine massacre and James Holmes of the Aurora theatre shooting and now Harper-Mercer as a martyr, a hero and most disturbingly, a "warrior" for the cause.
These young men, when you read their writings (and they write a lot), are trapped in ideologies insisting on a natural order where the strong dominate the weak. Overwhelmingly their stunning number of journals, manifestos and posts show them to be captivated by thinkers and leaders like Nietzsche, Rand and Hitler. Ironically, these typically introverted outsiders fully buy-in to the idea that there should be a ruling class over the "undeserving" in society. Yet, in each case they have come to realize through a pattern of personal set
backs and failures they themselves are not exactly the
Übermenschen
ole
Friedrich described in
Thus Spoke Zarathustra.
Additionally, they all suffer from acute paranoia, developing a blind rage at those whom they feel have unfairly usurped the power that is rightfully theirs. Read the rest on The Clam